-advertisement-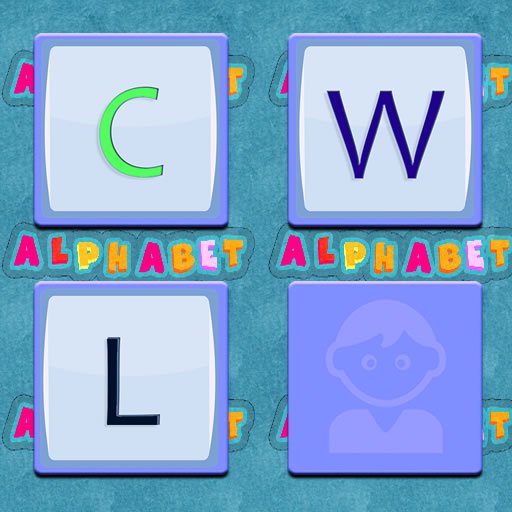 Play Online
Alphabet Memory
From
: October-24th-2019
Tags
:
Puzzle Games
,
HTML5 Games
,
This is memory game with Alphabets. With this game you can learn Letters, how they spells and how sounds when you speak. You can test your memory in easy way, normal or hard. Start to play and enjoy in this game.
Use mouse to play this game
Alphabet Memory is an online HTML5 Games game that we hand picked for 8Fat.com. We offer you a variety of most popular games here. This is one of our favorite HTML5 Games games that we have to play.Simply click the play button to start, having fun.