-advertisement-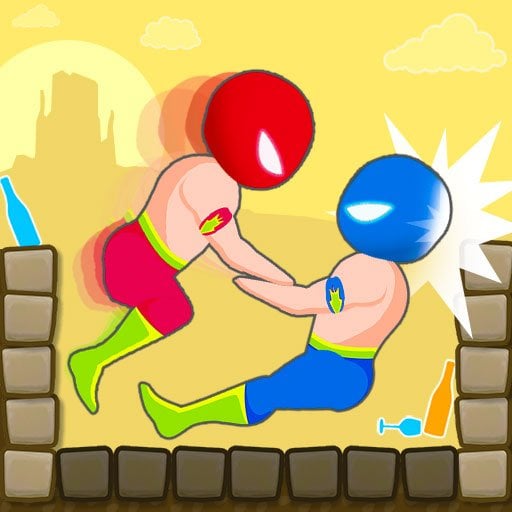 Play Online
Drunken Wrestle
From
: October-24th-2019
Tags
:
HTML5 Games
,
The Drunken game series continues with a fun wrestle game. The goal is not to let your head touch the ground and of course, touching the opponent's head to the ground. Each different level has different conditions. Variable conditions and level designs affect wrestling, so you must find new tactics... Drunken Wrestle has 1P and 2P modes. You can play the game from both PC and mobile devices. The first to reach a score of 5 in the game wins the match!
Player 1 W or Touch the screen Player 2 UP ARROW or Touch the screen
Drunken Wrestle is an online HTML5 Games game that we hand picked for 8Fat.com. We offer you a variety of most popular games here. This is one of our favorite HTML5 Games games that we have to play.Simply click the play button to start, having fun.